A yet-to-be-identified man has been reportedly swept away by flood in the Abule-Egba area of Lagos State.
It was gathered that the incident happened on Monday morning, September 19, 2022, after the downpour.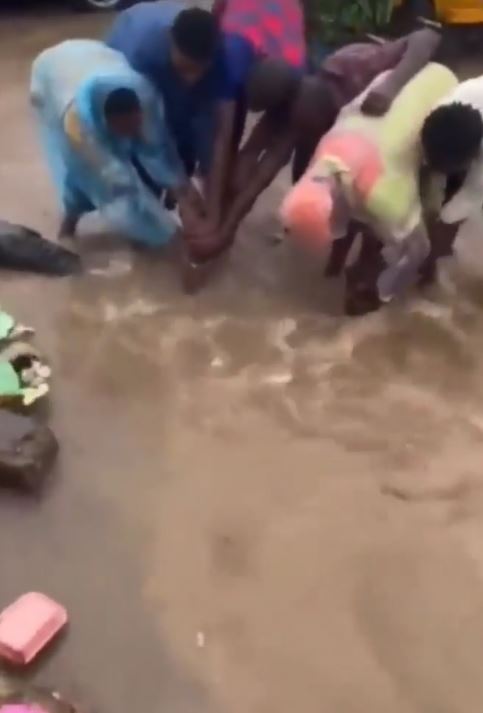 Witnesses said the man got trapped in a hole covered with water and all efforts to pull him out proved abortive.
A video of locals trying to pull him out of the water while dragging his hand in an attempt to save him has been shared online.
"This happened at Abule Egba junction at exactly 9:30 this morning. The flood must have been sweeping him from a different location because it was just his hand that we saw inside gutter.

He was waving for help and we tried to pull him out but we couldn't I think debris hacked him down and it was slippery and the force of the water was just too much." A witness said.
Watch video below,
In other news, a 17-year-old girl (name withheld) has been nabbed by operatives of the Rivers State Police Command following the complaint of one Mr James who claimed she's owing him #17,000.
Mr James reportedly gave the minor the said amount in small installments but when she turned down his sexual advances, he demanded that she should refund the money in its entirety.
The minor refused to give him a refund because she claimed he 'dashed' her the money out of his freewill, prompting Mr James to invite the police to arrest her.
A human right group, called Centre for Basic Rights Protection And Accountability Campaign, made this disclosure in a statement released on Monday, September 19.
Related Posts