There was a mild drama at the Big Brother Naija level-up house last night as an argument ensued between housemate Bella and the current Head of House, Chichi, during a wager task meeting.
Late Tuesday night, the housemates met to discuss their weekly task wager, and while the current Head of House was addressing the house, Bella interrupted her and, at a point, burst into laughter.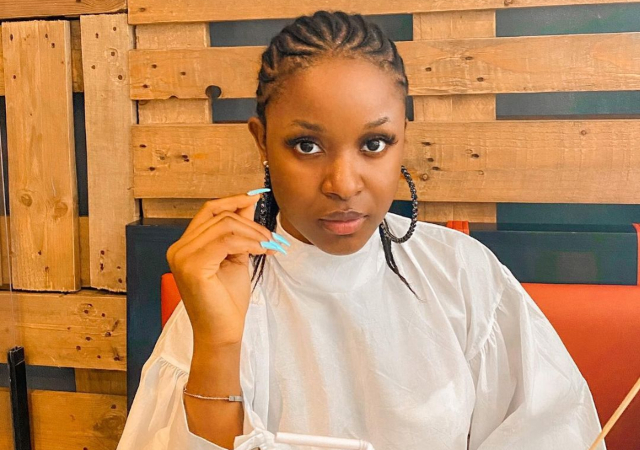 Chichi, who wasn't pleased with Bella's actions, asked that no one interrupt her. Bella, in response, flared up and stated that Chichi's approach was wrong and she wouldn't tolerate any disrespect.
Chichi got quite emotional as she walked out of the lounge while she tearfully accused Bella of sabotaging her effort to make her reign as the Head of House a success, especially with this week's task wager.
After Chichi left the lounge, Bella went on a rant about how Chichi's approach to fellow housemates since she emerged as Head of House has been impolite.
She further stated that Chichi is unintelligent and has no clue about the wager task.
Bella's statement was not well received by viewers of the reality show, and they trooped to the micro-blogging platform to drag her to filth.
It would be recalled that Bella had a similar argument with Phyna during her reign as the Head of House last week.
Watch videos below,
See some reactions as you scroll.
Bella needs to calm down sometimes in her interaction with the HoH – even if she's misunderstood.

She had issues with Phyna the other week, & tonight she's having issues with ChiChi.

Using words like "Her brain is empty" while talking about ChiChi is very unnecessary.#BBNaija

— Chuma Nnoli (@ChumaNnoli) September 20, 2022
Chichi might not know how to express herself or do not have approach of communicating but she isn't manerless, rude, saucy or have bad attitude like Bella. #BBNaija #BBNajia7 #BBNaijaS7 #BBNaijaSeason7

— Bola (@Bola48520826) September 21, 2022
I'm really feeling for Chichi aswear, Bella and Sheggz always the problem in every HOH regime.
Bella is pained!!! wtf!!!@chichiofficiall the Lord is ur strength, Na HOH u win, u no kee person. And you're already a finalist they should choke on it.#BBNaija

— Queen Phyna🎙👑 (@Love4Queen1) September 21, 2022
Yo!! See Bella calling Chichi empty head. Someone Sheggz is using her head to play football with silly lies. #bbnaija https://t.co/3Hqj5fT7JE

— hAy-bay-Lay (@ebelyme) September 21, 2022




Canada is Paying $50 Per Hour To Everyone interested in working in Canada with Free Sponsorship – Apply Here