The Nigerian woman who died in a fatal car accident while chasing her husband and an alleged side chick has been identified as a lawyer and mother of three, Claret Opara Bassey.
It was earlier reported that the woman lost her life in a car crash in Calabar, Cross River State, while allegedly chasing her husband, whom she saw with another lady at a shopping mall.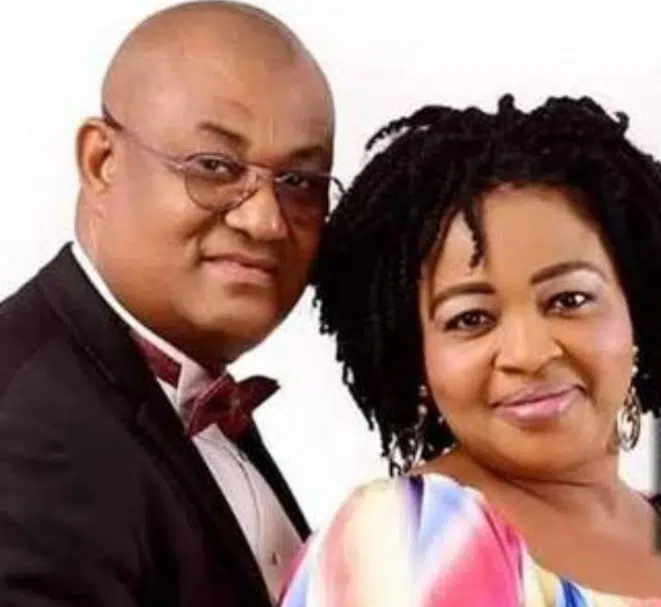 The Nation reports that the deceased, Claret Opara Bassey, and her husband, Mr. Sunday Bassey, had been married for over 10 years, with three kids.
The deceased was said to have received a call from one of her friends that her husband was sighted in a shopping mall with the alleged side chic.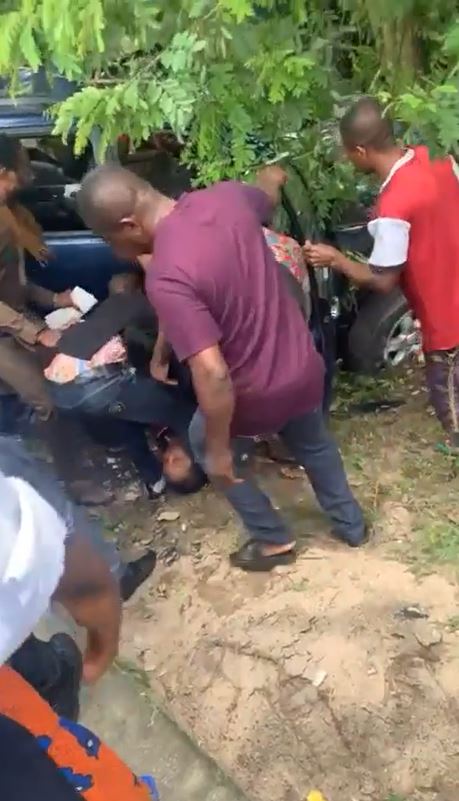 She was said to have immediately driven to the mall in one of their cars.
On reaching there, she saw her husband about to leave the premises of the shopping mall, and inside his car was the alleged side chic identified as Laticia.
Upon sighting his wife, the husband hurriedly drove off with Laticia on the front seat, making the enraged wife go after them.
The husband reportedly veered off from the highway to adjoining streets of the state housing estate, forcing the wife to make a U-turn.
In a bid to outrun her husband, Mrs. Bassey lost control of the speeding vehicle, veered off the road and slammed the car into a tree, killing herself.
Eyewitnesses said that immediately the husband saw from the back mirror that his wife was involved in an accident, he made a U-turn.
The alleged side chick is said to have dropped off and fled the scene while the husband rallied to rescue his wife.
The husband reportedly broke down in tears and apologized to his wife, who was in the pool of her blood.
"He was apologetic before the dying wife and pleaded that she should not die. He rushed the wife to Navy hospital in Calabar where she was reportedly confirmed dead". An eyewitness told The Nation.
Friends of the couple said they started dating during their university days.
A close friend of the deceased, identified as Queenofhearts Oyoyo on Facebook, described Mrs. Bassey as a passionate and zealous woman whose life revolved around marriage and parenting.
"My dearest friend , its heartbreaking you are making headlines in this manner.
Death silenced you, you became weak and vulnerable, people are judging you, saying unprintable things about you because they have not fitted your shoes let alone wearing them. Claret, you were so passionate and zealous about anything you believe in, you take time to cross the Ts and dot the i. Your life revolved around marriage and parenting, you were made to give up your dreams, visions and career just to be a perfect wife and mother.

Despite the cracks and turbulence in your marriage , your love was unalloyed, your support , loyalty and faithfulness were topnotch. I can't write about my academical path without you playing the lead character, me combining marriage, childbearing and academics was not a piece of cake, but you never allowed me to give up, you treated me with Kidsgroves and became my support system.

Queen Sonnie babe, can you wake up and tell me what went wrong. This is not you babe, you trivialise and commonize difficulties. We talk about everything, we spoke on Friday, we were on WhatsApp till 10pm on Saturday, you kept sending comedy videos, you didn't drop a hint why? What went wrong on Sunday morning? Babe what about all the advices you give to me? You have good family and friends that loves you , if you didn't want to call me what about other Queens who can pause their lives for your sake ? a simple call would have a made the difference.

You told me you are waiting for Olive your beautiful daughter to enter boarding school before you push forward your profession, now Olive is helpless without you. I know you didn't envisage the devil can play a smart one on you. I know if you were given a little time you could have combated death to a stand-still. Clacla It's literally impossible to see you in the past, People see you as a weakling but I see you as a heroin because I know your true story

"My heart bleeds. the pain is excruciating. All night I begged God for a miracle .Right now my fears are staring at me without compassion.
I lost a diamond in you. I lost a friend who can run miles for others. I lost a sweet soul who can change your darkest mood. I lost a pack of brilliance and legal intelligence that were not harnessed". She wrote.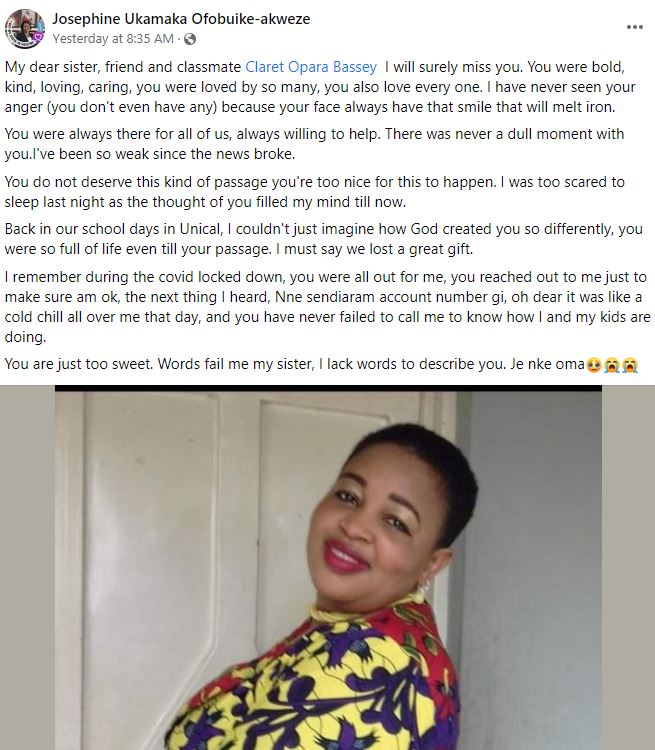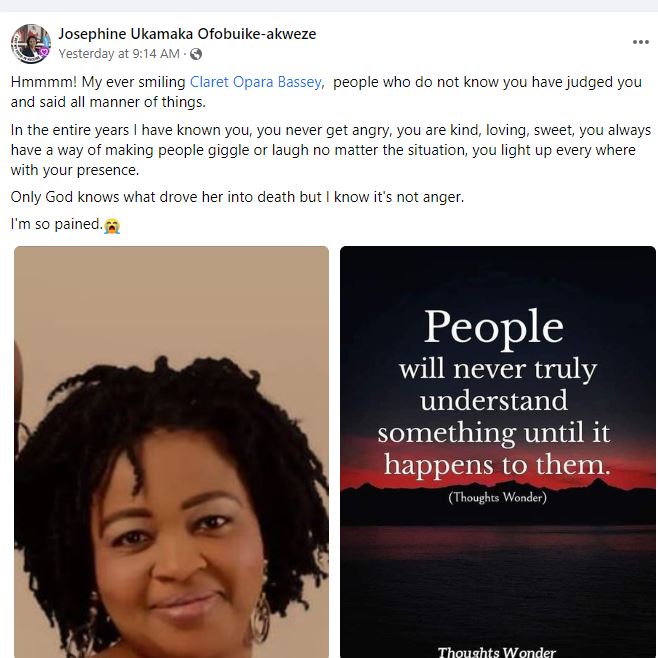 Canada is Paying $50 Per Hour To Everyone interested in working in Canada with Free Sponsorship – Apply Here